Stressful life experiences are sometimes unavoidable and may require the use of stress relief tips. You probably experience good stress and bad stress on a daily basis. Good stress is best described as the adrenaline rush you feel when you rise to
challenges. Bad stress feeds on worry, fear, and anxiety, and creates a vicious cycle of harmful stress that can lead to health problems. Bad stress can also get embedded into your life when its consistent, like the stress that comes from ongoing work-related issues, family struggles, or relentless financial problems.
The major issue about stress is how you deal with your stress. The stress relief tips below focus on taking control of stress by practical means. These self-help stress relief tips focus on some stress-triggers that you can control. Your quality of life, health and happiness depend heavily on how you manage your stress.
Stress Relief Music to listen to while you visit:
"Freeform – Fute Delay Effects"
By Artist, Heath Patrie
19 Self-Help Stress Relief Tips
Eat right and exercise
Set realistic goals
Handle important tasks first and eliminate unessential tasks
Take a break and meditate to slow down "mind-racing"
Reduce the urge to be "perfect"
Be flexible
Avoid excessive competition
Reduce criticism of yourself and others
Don't stress when expectations are not met
Manage your anger
Push away negativity of any kind
Give yourself "me" time
Choose to keep quiet when you feel a negative reaction rising
Be cheerful, it deflates others stress and anxiety
Silence your phone at night
Dab essential oils on your wrist to reminder yourself to relax
Utilize relaxation techniques; Yoga, Meditation, Breathing, etc.
Laugh and smile more often
Remember you can only change yourself
Relaxation & Breathing for Meditation
Conquer Stress
You fight a cold. You bandage a cut. You get rid of a headache. The point is if something impacts you negatively, you do something about it. Stressing brings about a negative impact, so do something about it. Don't allow stress to build. Don't allow stress to steal your joy. When you feel stress coming on push it away. Resist it. Fight back. Use whatever tools or stress relief tips that work for you, but do not let stress take control of you.
Remember studies show that 10 to 20 minutes of quiet reflection or meditation a day can bring relief from stress and increase your tolerance of the dynamic situations around you. Bookmark this site and use the stress relief videos as part of your stress relief routine. You can also incorporate some of these self-help stress relief tips to begin to reduce the stress in your life.

Best Back Pain Relief – Acupressure Mat and Pillow Set for Lower, Upper, Mid, Chronic Back Pain Treatment, Pillow, Therapy, Reliever – Relieve Your Stress, Back, Neck, and Sciatic Pain – As Seen in Usa Today Men's Health Issue, the Examiner, New York Magazine and Health Magazine – Comes with Vinyl Carry Bag to Store and Travel With
Use Stress Management Techniques
Tranquility is Yours focuses on stress relief tips and stress relief techniques. Try our relaxation exercises. Our relaxation exercises page has a few stress reducing exercises that will help you feel completely relaxed. Especially if you get those stress-knots in your shoulders and neck. They are not strenuous exercises, but they will allow your body to begin to release the stress and tension of your daily
life.
We also offer breathing exercises. Our breathing exercises page provides specific stress relief tips on how to use your breathing to reduce stress or anxiety. Stress reducing breathing exercises can be very effective for quick stress relief.
If your stress is coupled with depression visit our light therapy page. Light therapy can be very effective for depression and stress relief. It has been clinically proven to relieve stress. It takes very little effort to do, and you can feel results within days.
We also have a page focusing on crying, which may give you a different perspective on this natural form of stress relief. To bathe your stress away visit our Epsom salt page. To soothe stress and depression away visit our aromatherapy page, self hypnosis page, or try our new stress relief game.
Use Tranquility is Yours as your online stress management resource to help you find stress reducing techniques that work for you. Don't wait until you're having a full blown meltdown. Take action against stress build-up the moment you feel stress on the rise.
You Are in Charge
It's really up to you to turn it around. After all, you are the one sending your body and mind the instructions to feel stressed. Stress does not usually intensify until you activate the emotional triggers. Remember, you're in charge. Control your stress before stress controls you.
Learn the stress relief techniques that teach you how to clear your mind of stressful thoughts. Discover the stress relieving body movements only experienced through the ancient art of Yoga, and make a conscious effort to change the stress-filled messages you send yourself to thoughts that heighten your inner peace.
Also See:
Mayo Clinic – Stress Management
University of Maryland Medical Center – Relaxation Techniques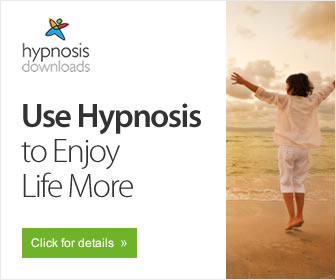 Save